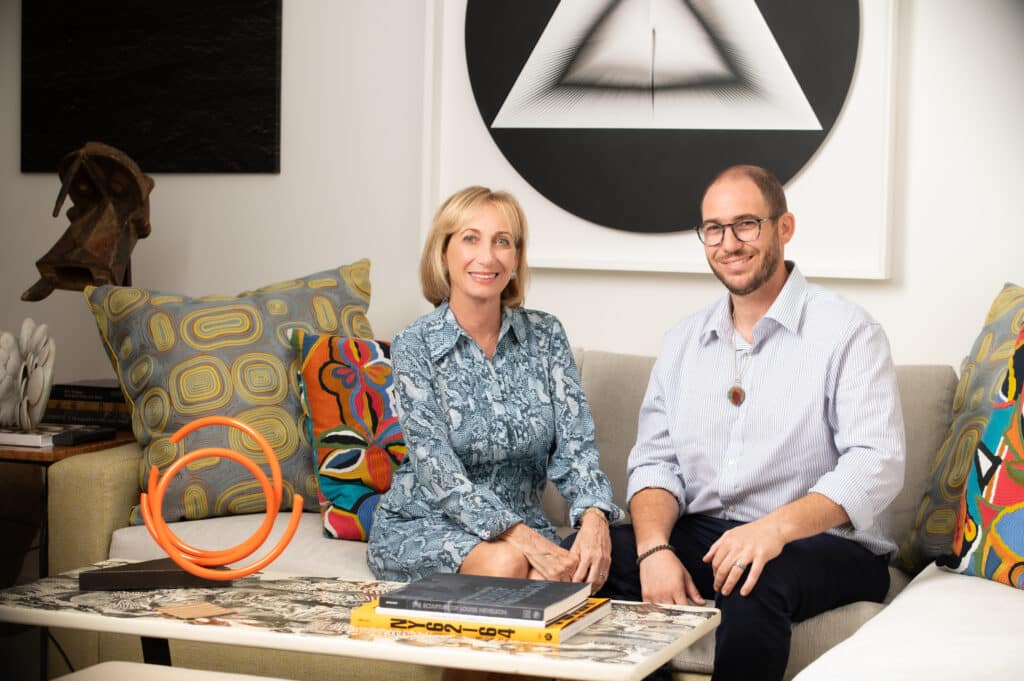 Supporters: Eileen Berman and Devin Krauss 
Hometown: Palm Beach County, FL 
Community Foundation connection: 
Before Devin Krauss understood the concept of philanthropy, he knew what the gift of time meant. His mother Eileen Berman would often take Devin along on fundraising walks for the Susan G. Komen Foundation, Jewish Federation days of service, and the like. 
By the time his bar mitzvah came around, Krauss jumped into his first fundraiser to help feed the elderly in his community through Morse Life. Decades later, the issue of hunger has come full circle: the mother-son duo chose to tackle hunger through the shared donor-advised fund they opened this year, the Eileen Berman and Devin Krauss Family Foundation Fund. 
"We live in this great country, and it's crazy to think there are families who are hungry and suffering," said Krauss, who witnessed the community's essential needs while working at the Legal Aid Society. "If you are hungry, it affects your mental health, your productivity, your ability to concentrate in school. So, we're trying to set an example for others to steward issues that affect everybody." 
Long involved with Jewish organizations, Berman wanted to partner with the Community Foundation to expand her philanthropic impact. As she entered retirement after a successful career in finance, she knew she needed help navigating not just the multitude of causes, but also the vast network of charities that could be trusted to address them. 
"We want to be strategic in our giving and we want to be involved on a personal level," said Berman. "The Community Foundation is a great resource for us because their understanding of community needs showed us where we could have the greatest impact." 
Since becoming more involved with the Community Foundation, Berman has also put the organization in her estate plans as a Legacy Society member. Her proudest philanthropic partnership, however, is with her son. 
"Palm Beach County is important to us, this is where we made our home," says Berman. "I'm proud of the young philanthropist that Devin has become. Like me, he can have a good life, and share it with the community we care about."