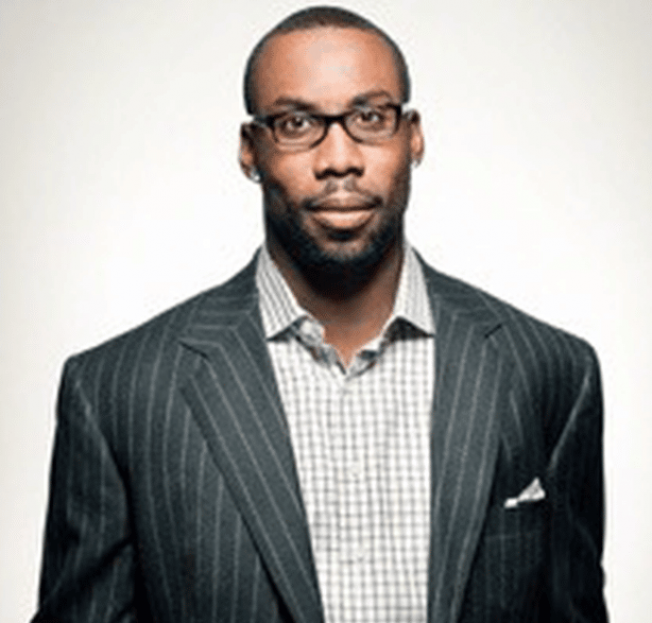 Joined the Board of Directors in May 2021
Founder, The Anquan Boldin Foundation and Co-founder, Players Coalition
Why I Support the Community Foundation
"Some things are more important than football, like living in a country where there is freedom and justice for all — people of all races, all colors, all religions. The Foundation aligns with my personal goals: to help as many people as possible, particularly underserved students, with academic scholarships."
Joined the Board of Directors in May 2021
Roles and Accomplishments Specific to the Foundation so far.
Mr. Boldin's roles and accomplishments specific to the Foundation so far include serving as a member of the community impact committee.
Anquan Boldin is more than a 14-year star veteran of the National Football League (NFL) and a Pro Football Hall of Fame semifinalist. He is a social advocate, philanthropist, and humanitarian. Mr. Boldin began his high school career in his hometown of Pahokee as a quarterback and was named "Mr. Football" before being recognized as one of the 33 best players in Florida prep history. In college, Mr. Boldin was converted to wide receiver, and during his 23 games at Florida State University (FSU), he completed 118 passes for 1,790 yards and 21 touchdowns. Mr. Boldin and FSU took home the National Championship title in 1999. In 2003, Mr. Boldin was drafted by the Cardinals in the second round and was the NFL's offensive rookie of the year. He stayed with the Cardinals through the 2009 season, after which he was traded to the Ravens and later played for the 49ers and the Lions. During his NFL career, he averaged close to 1,000 yards each season to go with 82 total touchdowns, three trips to the Pro Bowl, two Super Bowl appearances, and the 2012 championship with the Ravens. Mr. Boldin's 2017 retirement from the NFL came from a decision to focus efforts on his humanitarian work, fighting for social justice and racial equality. In 2017 he co-founded the Players Coalition, an independent, player-driven non-profit organization that spans over 1400 professional athletes, coaches, and owners across leagues. The Players Coalition exists so future generations can thrive without barriers. Its mission is to achieve social and racial equality using Players Coalition influence and support to impact systemic social and civic change in police and community relations, criminal justice reform, and education and economic advancement in low-income communities.
Mr. Boldin attended FSU from 1992-2002 before the NFL drafted him in the second round.
Community and Philanthropic Highlights
Named NFL's 2015 Walter Payton Man of the Year for his philanthropic efforts
Mr. Boldin started the Anquan Boldin Foundation in 2004 to expand the educational and life opportunities of underprivileged youth by offering various programs in the community
In 2014, Mr. Boldin and his wife Dionne contributed a $1 million endowment, displaying their sincere commitment to underserved students and the future of their education. Academic scholarships are awarded each year to four students entering college. Since its inception, 19 four-year scholarships have been awarded through the "Q81" Foundation Scholarship Fund