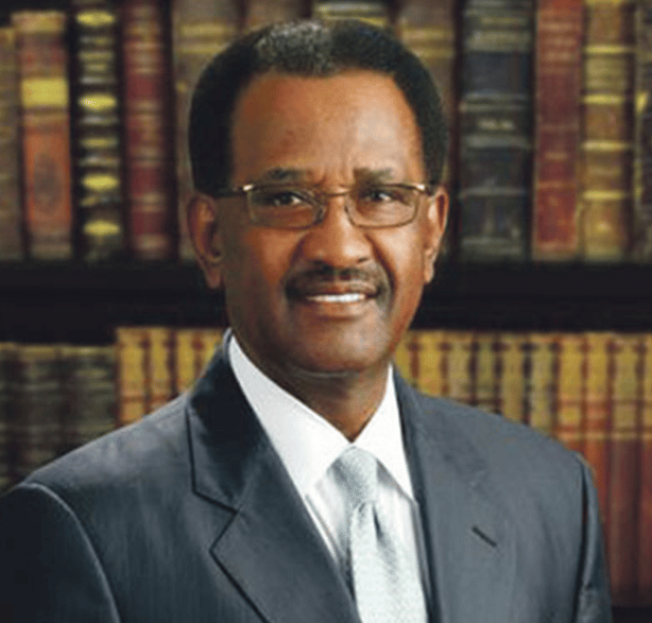 Joined the Board of Directors in October 2015
President Emeritus, Palm Beach State College
Why I Support the Community Foundation
"The work the Foundation does ensures that we continue to facilitate opportunities for marginalized citizens to have a better quality of life. Philanthropy's power is to address society's greatest needs through generosity."
Joined the Board of Directors in October 2015
Community Foundation Involvement
Dr. Gallon's roles and accomplishments specific to the Foundation so far include being a member of the Audit and Scholarship Committees.
Dr. Gallon, Ph.D., became the fifth President of Palm Beach State College in 1997. Before that, he served as president of the Kent Campus at Florida Community College (FCCJ) at Jacksonville, bringing to that position a long and successful career at the secondary and postsecondary levels of education. After serving as a tenured faculty member, his administrative career at FCCJ included campus business manager, campus dean of occupational, adult, and continuing education, campus dean of instructions, and college-wide associate vice president of academic programs. He also served as an adjunct professor in the doctoral program in higher education administration at the University of Florida (UF).
Dr. Gallon completed the requirements for his Ph.D. in higher education at UF. He received his master's in business from Indiana University and his bachelor's in business from Edward Waters College.
Community and Philanthropic Highlights
Dr. Dennis P. Gallon's professional involvement in state and local organizations includes serving on the American Association of Community Colleges President's Roundtable and the Southern Association of Colleges and Schools Commission on Colleges, Leadership Florida, and the UF Alumni Board
He was a Board Member and Past President of the Florida Association of Colleges and Universities,
He served as a Fulbright Scholar in Israel through the Fulbright Senior Specialist Program,
His current volunteer work includes (but is not limited to) serving as a sustaining member of the Economic Council of Palm Beach, Inc, a member and the past president of the Forum Club of the Palm Beaches, a national board member for the UF Foundation, the life director of South Florida Fair, and a member of Leadership Florida and the Fulbright Association