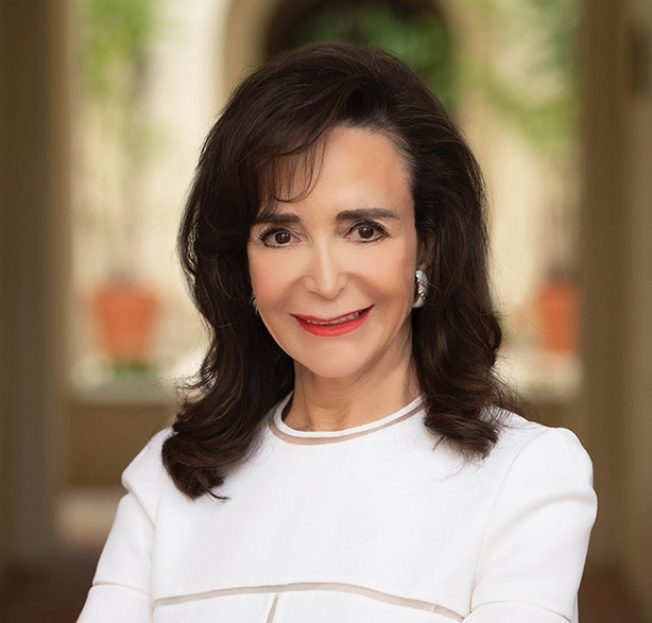 Joined the Board of Directors in 2002
Julie Fisher Cummings, MSSW
Co-founder and Chairman, Lovelight Foundation
Why I Support the Community Foundation
"I continue to be proud of our Foundation's team commitment to change lives in our area by collaborating on finding solutions to problems, especially those affecting underserved and marginalized women and children."
Joined the Board of Directors in 2002
Community Foundation Involvement
Ms. Cummings roles and accomplishments specific to the Foundation so far include serving as Board Chair from FY 2020 to 2023. She helped lead the Strategic Plan Steering Committee in 2021-22, resulting in the
Leading for Good Strategic Plan
. Ms. Cummings also launched a Race, Equity and Inclusion Task Force. Ms. Cummings currently serves as Chair of the Community Impact Committee.
Julie Fisher Cummings advocates for responsible policies on health, education, and philanthropy on behalf of underserved and marginalized children and families. She co-founded the Lovelight Foundation to focus on domestic child sex trafficking, undeserved women and girls, and early childhood education and care. Ms. Cummings has forged effective public-private partnerships and new funding networks in Florida and nationally. She was an executive producer of "I Am Jane Doe," an award-winning 2017 documentary about domestic child sex trafficking. She is co-founder of the Florida Women's Funding Collaborative, which has commissioned two research reports to drive policy change and enhance the quality of life for women and girls in the state: The Status of Women in Florida by County and The Status of Girls in Florida by County. Through the Max M. and Marjorie S. Fisher Foundation, where she serves as incoming chair, she was the founding sponsor of the Southeastern Michigan Early Childhood Funders Collaborative. From 2012-2016, she served as an assistant adjunct professor at the University of Miami's Department of Public Health Sciences, Miller School of Medicine where she developed and taught a graduate-level course in Child Policy.
Ms. Cummings earned a master's in social policy from Columbia University's School of Social Work (2007-2011).
Community and Philanthropic Highlights
Ms. Cummings has dedicated over 40 years to civic leadership locally and nationally through her positions at the Corporation for National and Community Service (Presidential appointee), Mailman School of Public Health at Columbia University (Board), and Children's Hospital of Michigan (Board)
In both Florida and Michigan, she has held board positions with the United Way and with local Community Foundations, Council on Michigan Foundations (board chair), Women Moving Millions (founding steering committee), Ms. Foundation (advisory committee), Jewish Teen Funders Network (founding trustee), the Jewish Women's Foundations in Florida and Michigan (founding member), and Council for Strong America, and The Lord's Place
She has received numerous honors, including Cranbrook Schools (Distinguished Alumnae), Palm Beach Atlantic University (Woman of Distinction), Alternatives for Girls (Role Model of the Year), Anti-Defamation League (Woman of Achievement), Women's Funding Network (Leadership, Equity and Diversity Award), and Community Foundation for Palm Beach and Martin County (Founders Award)