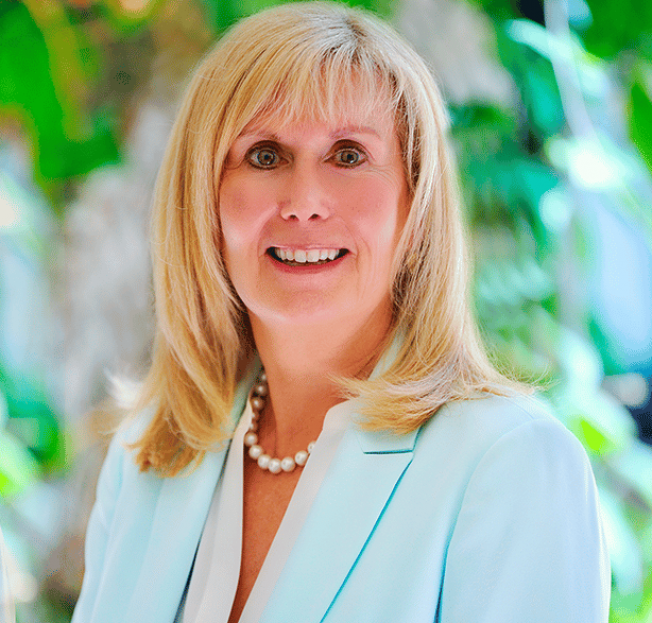 Joined the Board of Directors in May 2014
Why I Support the Community Foundation
"I support the Foundation because of its unique ability to act as a charitable nucleus for this community by identifying existing needs and aligning philanthropic donors of all financial levels to improve our community from housing to mental health and hunger, to the arts and the environment. The Community Foundation truly makes an impact."
Joined the Board of Directors in May 2014
Roles and Accomplishments Specific to the Foundation so far.
Ms. Morgan's roles and accomplishments specific to the Foundation so far include serving as the chair of the scholarship committee and as a member of the executive committee.
Originally from Pennsylvania, Ms. Morgan has resided in South Florida for 30 years. As a practicing attorney in Philadelphia, she specialized in commercial litigation and patent and trademark law. Ms. Morgan also served as executive vice president for Pennsy Supply Inc., the first woman executive in the company's history. Currently, Lisa serves as president of a real estate investment, development and management company.
Ms. Morgan holds a bachelor's in molecular biology from Vanderbilt University and a Juris Doctor from the Dickinson School of Law and the University of Pennsylvania Carey Law School.
Community and Philanthropic Highlights
Has served on the board and committees of several organizations, including Messiah College, the Lupus Foundation of America, Southeast Chapter, Bethesda Hospital Magnolia Society founding member, the Delray Beach Historical Society, the Junior League of Boca Raton, and Impact 100 Palm Beach County.
Volunteered as guardian ad litem for Palm Beach County children
The American Cancer Society of Southeast Florida has honored her volunteer efforts