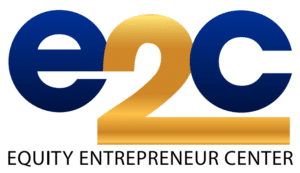 The Equity Entrepreneur Center (E2C) was founded in April 2021 to close the Technical Assistance Gap black and brown and other small businesses have endured for such a long time. These inequalities compounded by the Pandemic, Economic and, Police Brutality/Racism Crisis collectively can be overcome. E2C is removing these barriers with purposeful educational actions that include public/private partnerships and philanthropic efforts. We believe that education is the great equalizer!
MISSION
Disrupt inequities to grow sustainable businesses.
VISION
Under-resourced small businesses are thriving and competing successfully.
WHO WE SERVE
Under-resourced, established small businesses ready to scale.
Small, under-resourced start-up businesses
Under-resourced businesses that need additional technical assistance