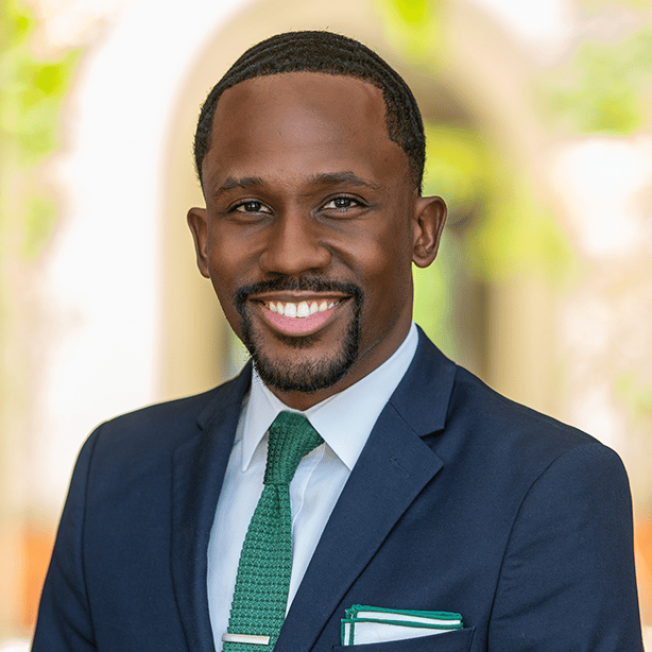 Joined the Community Foundation in 2022
Director for Development and Philanthropic Partnerships
Why I Joined The Community Foundation
"The Foundation is an opportunity to expand my skill set while doing great things in my hometown. I enjoy operationalizing philanthropic resources that have the power to change the economic odds and trajectory of local individuals and families just like mine. The Foundation does life-changing work, and it's an honor to be part of it."
Joined the Community Foundation in 2022
Philanthropic visionary, legacy builder, and relationship cultivator.
Dante is a civic-minded resource development professional with many years of diverse experience in grant writing, fundraising, and data management. He is responsible for connecting individual donors, family foundations, nonprofit organizations, and our community of professional advisors to the resources necessary to make informed investment decisions and establish charitable giving funds that impact the community for good. Dante informs the community of the Foundation's role as a viable, sustainable investment partner that manages the long-term charitable endeavors of our nearly 600 fundholders.
Before The Community Foundation
A West Palm Beach native, Dante has a wealth of local knowledge and a passion for serving the county that raised him. He has worked for various nonprofit organizations as a grant writer and manager of community partnerships to achieve philanthropic and programmatic goals. Driven by a mission to create a more equitable community where all residents have access to the resources needed to live well and thrive, Dante brings a diverse perspective to the Foundation, helping build vibrant communities through meaningful philanthropy.
Holds a master's in public administration from Barry University and a bachelor's in business administration from Bethune-Cookman University
Describes himself as foodie who loves history and good books
Enjoys Jeopardy, great coffee, and collecting vinyl records