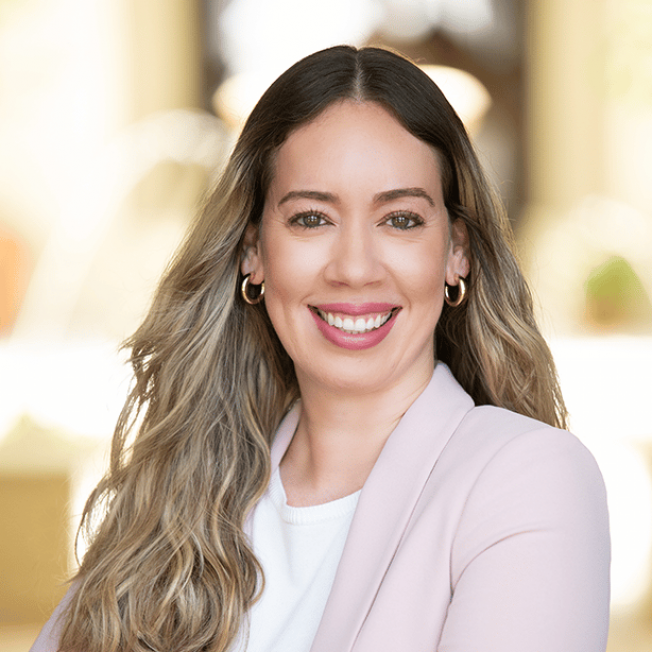 Joined the Community Foundation in 2022
Why I Joined The Community Foundation
"Being at the Community Foundation allows me the opportunity to serve a new area that I now call home and help elevate the communities that surround me."
Joined the Community Foundation in 2022
Collaborator, innovator, and solution-focused teammate.
Mabel has over a decade of experience in the South Florida non-profit sector. As Assistant Director of Development Operations, she serves as the hub for development and philanthropic services staff. She ensures that forward facing and back of house staff are working collaboratively in providing a seamless experience from engagement to strengthening relationships for donors, fundholders, and community partners.  She specializes in providing direct service and program management to a variety of populations, including at-promise youth, incarcerated youth and adults, persons experiencing homelessness, migrant families, and individuals with mental health needs.
Before The Community Foundation
Prior to joining the Foundation, she managed a district-wide bullying prevention initiative under the United Way of Broward County. Before United Way, she oversaw mentoring programs and managed the AmeriCorps program at Big Brothers Big Sisters of Miami for seven years. She holds memberships with local chapters of the League of Women Voters and the National Association of Social Workers.
Proud AmeriCorps alumna
Holds a master's from Florida International University in social work and a bachelor's from Bridgewater State University in Spanish
Enjoys coaching basketball and volunteering
Loves getting her passport stamped