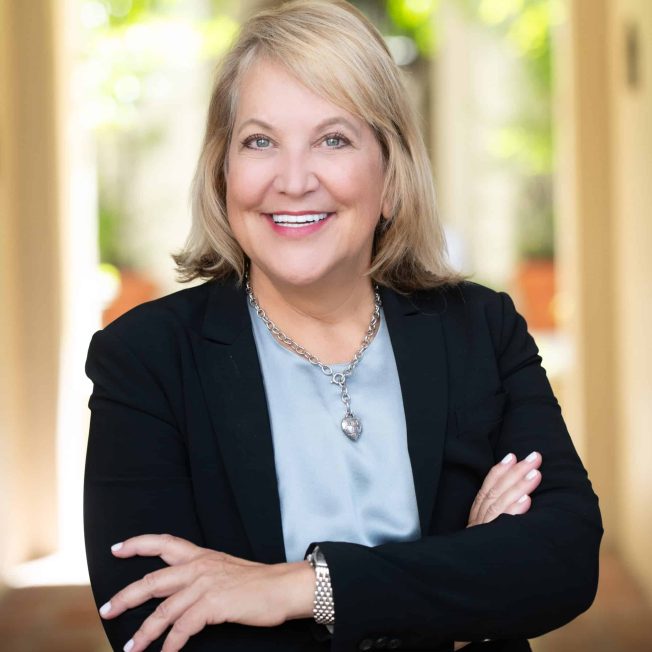 Joined the Community Foundation in 2023
Why I Joined The Community Foundation
"The Community Foundation presents the unique opportunity of offering multiple, impactful investment pathways for partners, investors, residents, and businesses in our community. Palm Beach County's population has ballooned in the last decade and as we've gotten younger with more businesses relocating, now is the time to accelerate the Community Foundation's connections with these new businesses and residents. I am privileged to be a part of our area's — and this organization's — growth."
Joined the Community Foundation in 2023
Intentional, Passionate, Prepared
Mary's role will incentivize and inspire transformational gifting via intelligent analysis of the rapidly shifting needs of philanthropists. Her portfolio includes:
Driving brand awareness of the Community Foundation's impact throughout Boca Raton, Delray Beach and South Palm Beach County;
Planning and executing actionable meetings and collaborations with prospective investment partners, including individuals, corporations and foundations whose gifting philosophies directly connect with the Community Foundation's mission;
And elevating the donor experience to a premier, concierge-level relationship that Community Foundation donors will be proud to experience and refer to their peers.
Before The Community Foundation
Mary began with a career on Wall Street managing trading activity for large, U.S.-based institutional investors, and migrating to a software firm based on Madison Avenue as a client account director in the global advertising & media buying space in both New York and Los Angeles. She moved on to manage the largest national B2B merchant accounts for American Express while based in both New York and London. Mary landed in South Florida in the early 2000s and had great success in the finance and corporate fundraising space. Hers has been a varied, thrilling, educational and purposeful career!
Lived in Westminster, London, and traveled throughout Europe while working for American Express; other former homes include New York, Los Angeles, Jupiter, Delray Beach, Boca Raton, and Fort Lauderdale
A California girl at heart! Loves Cali cuisine and Napa Valley wines
Enamored of the work of contemporary artists (Mark Rothko, Jackson Pollack,  Mark Bradford, David Hockney, Ferninand Botero) and passionate about revisiting my favorite museums as often as possible: Whitney, MOMA, Tate Modern, Guggenheim Venice, Rijksmuseum, LACMA
Worked as a docent at the Armand Hammer Museum on Wilshire Boulevard when it opened in November 1990, and amazingly got to witness the installation of the traveling exhibit of 'Catherine the Great: Treasures of Imperial Russia' that included her inaugural gold-gilt carriage
In her future: a dockside condo in Sea Pines on Hilton Head Island, completing her great American novel
An avid reader who adores novelists Norman Mailer, Tom Wolfe, and contemporary critics Joan Didion, Gore Vidal, Thomas Friedman