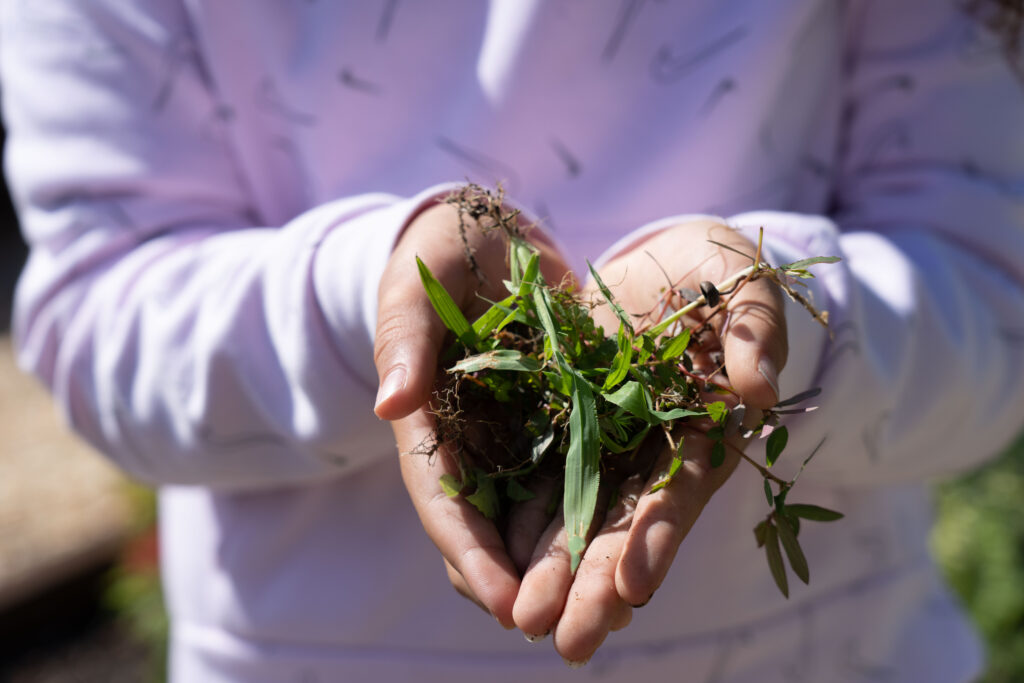 Grant-Seeker Sessions, Open to All Nonprofits in or Serving Palm Beach and Martin Counties, Will Take Place in Delray Beach, Stuart, West Palm Beach, Belle Glade, and on Zoom in December


The Community Foundation for Palm Beach and Martin Counties today announced the kickoff of its 2024 competitive "Community Impact" grantmaking cycle. Nonprofit organizations throughout Palm Beach and Martin Counties are welcome to submit Letters of Intent from December 1, 2023 to January 5, 2024. Those interested in learning more about the process are invited to attend grant-seeker sessions, which will take place in early to mid-December. Award recipients will be announced in the Spring of 2024, with grant distribution taking place during the summer.
"One of the most important aspects of Community Foundation's mission is to ensure our donors' dollars are allocated to where there is the greatest need," said Julie Fisher Cummings, Chair of the Community Foundation's Community Impact Committee. "Our annual competitive grants have been a hallmark of the Community Foundation from its inception, and are a lifeline for the nonprofit partners that are tackling those needs at the grassroots level."


The Community Foundation will maximize grantmaking across the Community Foundation's 
priority areas
, which include the following:
Economic Opportunity: Programs that focus on job training and workforce development that lead to greater economic success and an improved quality of life (e.g. financial literacy, vocational skills, life skills, etc.);
Education and Youth: Programs that will lead young people to their fullest potential (e.g. early childhood, literacy, mentoring, internships, etc.);
Thriving Communities: Programs that address a broad range of issues aligned with current community needs (e.g., arts and culture, housing, hunger, mental health, the environment, etc.).
Delray Beach: December 5, 2023 from 2 to 4 p.m. at the Delray Beach Public Library, 100 W Atlantic Avenue, Delray Beach, FL 33444
Stuart: December 6, 2023 from 1:30 to 3:30 p.m. at the Children's Services Council of Martin County, 101 SE Central Pkwy., Stuart, FL 34994
West Palm Beach: December 11, 2023 from 2 to 4 p.m. at the Mandel Public Library of West Palm Beach, 411 Clematis Street, WPB, FL 33401
Virtual (Zoom): December 12, 2023 from 5:30 to 7 p.m. Zoom link will be emailed to all registered attendees in advance
Belle Glade: December 13, 2023 from 10:30 a.m. to 12:30 p.m. at the Student ACES Center, 915 S. Main Street, Belle Glade, FL 33430
"We are thankful to our donors who believe in unrestricted philanthropy and trust us to make the most informed decisions possible," said Danita R. DeHaney, President & CEO, Community Foundation for Palm Beach and Martin Counties. "Our rigorous process ensures that annual competitive grants go to nonprofit organizations on the frontlines of addressing the most critical opportunity gaps in our community."
The Community Foundation follows a competitive 
grantmaking process
 each year designed to closely align the recipients' work with the Community Foundation's mission, vision and values. The careful selection ensures that donors' dollars are directed to local nonprofit organizations that have demonstrated high standards of integrity and impact. The grantmaking dollars specifically come from charitable funds created by individuals, families, businesses and organizations. Nonprofits can apply for year-round or summer grants. The Foundation offers Mini Grants of $500 to $15,000 and Community Impact Grants of $15,001 to $75,000.
In 2023, the Community Foundation awarded 116 grants to nonprofit agencies throughout Palm Beach and Martin Counties. The grants totaled $4,347,253 million, which marked a 50% increase from the prior year's total, and the highest amount ever distributed through the Community Impact Grants process. For a full list of 2023 grant recipients, please click 
here
.