The Philanthropic Advisory Council (PAC) is a collaborative group of trusted advisors providing the Community Foundation with leadership and guidance to best serve our clients and the community.
Partners in Impact
The Community Foundation relies on a network of partners across important sectors to apply strategy and solutions to our region's most pressing needs. One of our most powerful alliances is with the professional advisors who serve clients with a passion for doing good. Together, members of PAC elevate the potential for philanthropy to transform community challenges into successes. 
As a trusted advisor, you represent your client's goal to make a real difference in our community through causes they care about. We learn from and collaborate with you to create opportunities that inspire and increase client philanthropic participation and impact.
Read More
PAC Ambassador Program
The PAC Ambassador Program connects up-and-coming professional advisors to our network for good while building diversity and sustainability throughout our PAC.
Your invitation awaits.
Reach out to VP for Philanthropic Services Mary Katherine Morales to learn more and take part in PAC as a member or ambassador today.
Read More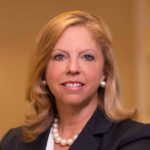 Lisa A. Schneider, Gunster
Chair
James A. Ballerano Jr., Day Pitney LLP
Jeffrey Baskies, Katz Baskies & Wolf PLLC
Mark-Anthony Brown, Bank of America Merrill Lynch
Bill Burnett, Morgan Stanley
Althea Ceasor, Merrill Lynch

Tasha K. Dickinson, Day Pitney LLP

Rebecca G. Doane, Doane & Doane PA
Robert B. Dunkin II, Cresset Wealth Advisors

Lindsey Gerlock, Andersen

Joshua Goldglantz, Gunster
Stacey Hallberg, Northern Trust
April A. Hicks, Carr, Riggs & Ingram LLC
Elaine A. Humphreys, Elaine A. Humphreys, P.A.
Seth Kaplan, Meltzer, Lippe, Goldstein & Breitstone, LLP
Lawrence S. Klitzman, Klitzman Law Group
John Lacy, Merrill Lynch
Chris Losquadro, Quantum Realty Advisors
Thomas L. Marcacci, Sagemark Consulting
Gina Nelson, Chilton Trust
Andrew M. Nerney, Day Pitney
René Páez, EisnerAmper Wealth Management & Corporate Benefits, LLC

Nicholas K. Rafferty, Chilton Trust Company

Adi Rappoport, Gunster
Yesenia Realejo, Tobias Financial Advisors
Rick Reissman, JP Morgan
Joseph Robinson, Bernstein Global Wealth
Tandy L. Robinson, Goldman, Sachs & Company
Mark J. Seski, Harvest Portfolio Management
Suzanne S. Weston, The Glenmede Trust Company