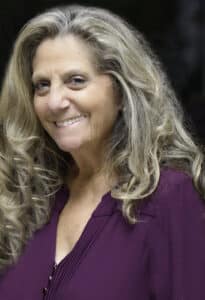 The Legal Aid Society of Palm Beach County (LASPBC) has donated over $200,000 to the Community Foundation for Palm Beach and Martin Counties to create the Harreen Bertisch Justice for Children Endowment Fund.
Bertisch, LASPBC's longtime director of development and spouse of the organization's Executive Director Robert Bertisch, tragically lost her life on October 12, 2022. She touched all corners of her community, and in response to her passing, LASPBC received gifts totaling $145,000 from over 400 donors made in her honor.
Bertisch had a lifelong goal to help those less fortunate, with a special place in her heart for children. She was loved for her genuine kindness and dedication to making her community and the world a better place for all. LASPBC's goal is to create a fully endowed staff position dedicated to children's issues funded through the new endowment.
"We are grateful to the community for their support and it is only fitting that we name the endowed fund after Harreen," said Michelle Suskauer, president of the board of LASPBC. "She would be proud to know that her legacy will be to help children in need. As we continue to mourn her loss, we hope by creating this fund we honor all the good work she has done to make a real difference in the lives of children in Palm Beach County ."
"We are honored to partner on this endowment fund in memory of such a remarkable person," said Danita R. DeHaney, president & CEO, Community Foundation for Palm Beach and Martin Counties. "Harreen is a shining example of the importance of providing access to justice for all and we are thankful for the opportunity to help celebrate her life and advance our shared mission to make a difference in the communities we serve."