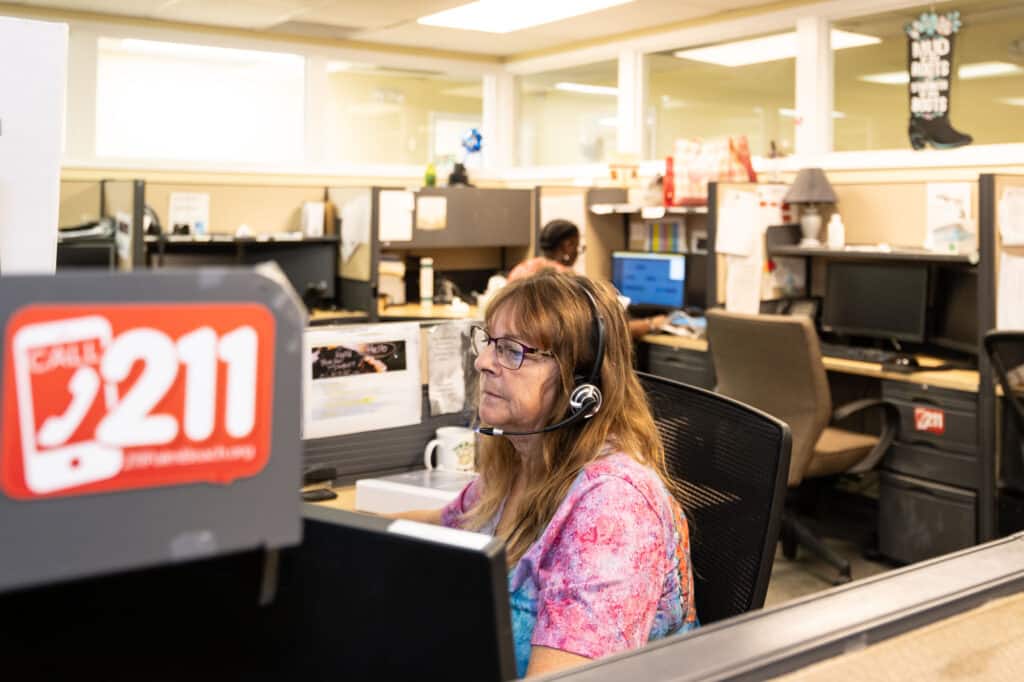 Nonprofit Fundholder: 211 Helpline   
The Goal: Answer the call of our neighbors-in-need, connecting them to the right resources, right away 
It's a lifeline for thousands each year — literally. And since 1972, the Community Foundation for Palm Beach and Martin Counties has helped make sure that the critical work of the 211 Helpline continues. 
Back then, the Community Foundation provided a $2,500 seed grant to lay the foundation for what was then called the Center for Information and Crisis Services. 
The need has only grown since. Last year, the helpline that's available 24 hours a day, seven days a week was contacted nearly 127,000 times. More than 4,300 of those were suicide-related, and residents from Palm Beach and Martin Counties made more than 40% of those calls. 
"Of all of those requests for help, a significant number are life threatening, life-endangering calls," said Sharon L'Herrou, CEO of the 211 Helpline. "That averages to 12 a day. We can focus our time and attention on helping these people thanks to the generosity and partnership of the Community Foundation." 
This year, the helpline turned to the Community Foundation to sustain its mission long-term by opening a $1 million 211 Palm Beach Treasure Coast Endowment Fund. The fund allows the helpline to access the Community Foundation's financial expertise and larger institutional investment opportunities. 
Protecting people, helping people, this work costs money. The 211 Helpline counts on its partnership with the Community Foundation to do it. 
"We trust the Community Foundation to be able to get a better return on the investment for us," L'Herrou said. "We know the money will be safe, and their staff and volunteers will protect our dollars. This partnership is one strategy to ensure we are here for everyone that needs us today and into the future."