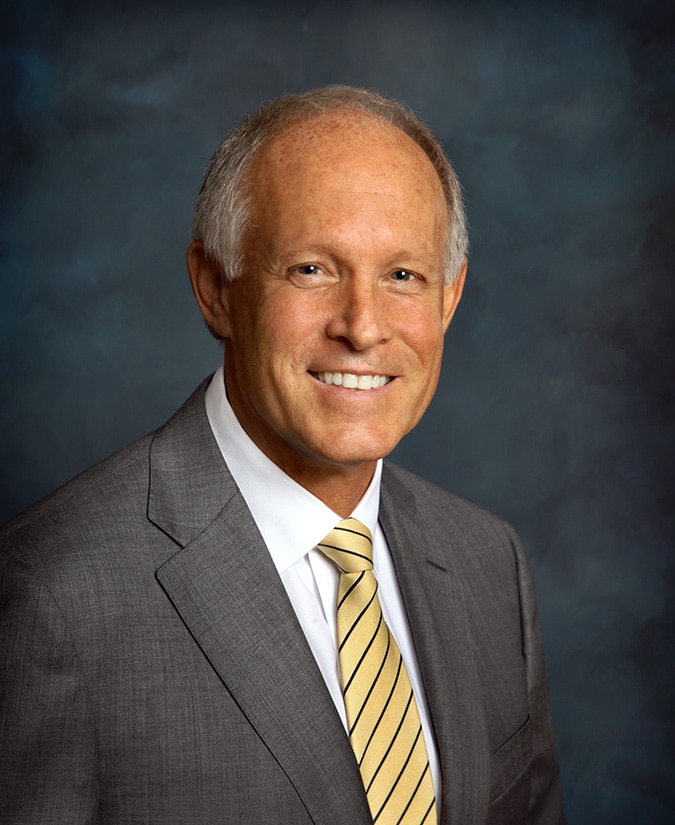 Partner: James Larschan, CFP, AEP

Firm: Financial Planner – Brokers International Financial Services, LLC

Hometown: Palm Beach Gardens, FL
Over a 40-plus year career in financial planning, James Larschan has been helping people think about the kind of legacy they want to leave in the world.
For example, this year Larschan had a client who wanted to leave part of her estate to animal rescues, a cause close to her heart. But she was looking for an approach that would exist in perpetuity.
A financial planner for Brokers International, Larschan suggested she make her plans in tandem with the Community Foundation. He knew she could count on its reputation for strong oversight and connections to trustworthy organizations focused on helping furry friends.
"From experience, I saw how the Community Foundation's staff could research the nonprofits, and if one of them wasn't honoring her intent, they could easily replace it with another organization that would," says Larschan. "This gave her great peace of mind."
Charitable planning is usually a big part of his client conversations, which led Larschan to see the value of partnering with a community foundation early on in his career. For clients with sizable wealth, a donor-advised fund saves philanthropists from the hassles of administrative tasks, including reporting and other red tape often surrounding private foundations.
Many of the Community Foundation's fundholders support the charities Larschan has helped shape with his own gift of time. He volunteers on the board of Adopt-a-Family of the Palm Beaches, as well as Bella's Angels, an organization in Wellington that assists the families of children with lifelong physical disabilities.
"I have had some clients locally who wanted to give to causes far away, without even realizing there are organizations down the street who do the same work," he says. "So, I try to draw attention to the value of giving here and the Community Foundation is a great partner in that respect."
Securities and investment advisory services are offered through Brokers International Financial Services, LLC. Member SIPC. Brokers International Financial Services, LLC and Wealth Planning Consultants, are not affiliated companies.