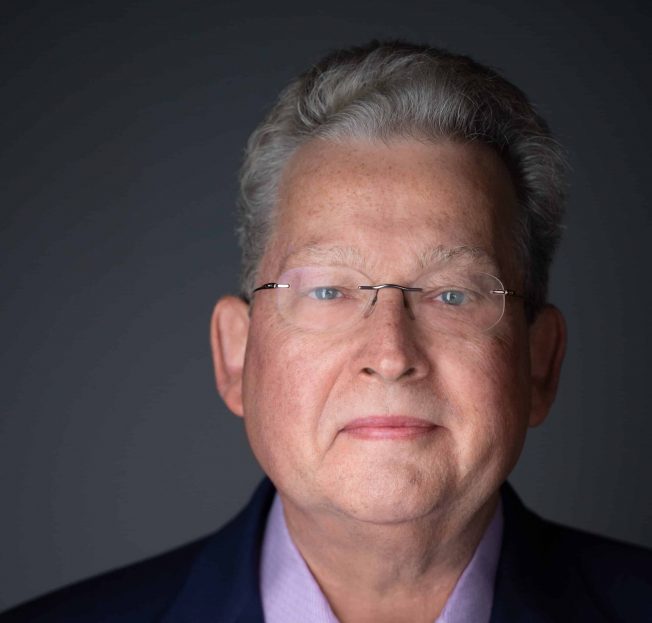 Joined the Board of Directors in July 2019
CEO, SBA Communications Corporation
Why I Support the Community Foundation
We support the Community Foundation because we have found it to be a powerful tool with broad capabilities to do good in our community. Its capabilities range from direct community investing, to a wealth of knowledge of the local non-profit community and to facilitating and administering the philanthropic activities of the large number of charitably-minded individuals in our community.
Joined the Board of Directors in July 2019
Roles and Accomplishments Specific to the Foundation so far.
Mr. Stoops' roles and accomplishments specific to the Foundation so far include being chair of the community impact committee, vice-chair of the executive committee, and a member of the finance and philanthropic committees.
Jeffrey A. Stoops has been CEO of SBA Communications Corporation since January 1, 2002. He joined the company in March 1997 and served as the chief financial officer from December 1998 to April 2000, including during SBA's initial public offering in June 1999. He has been a member of SBA's Board of Directors since August 1999. SBA owns and operates over 36,000 wireless communications sites in 16 countries around the globe. SBA employs approximately 1700 people and, in 2021, produced $2.3 billion in revenue. SBA is one of Florida's ten largest public companies by market capitalization and a member of the S&P 500. Since its initial public offering, SBA has produced compound annualized shareholder returns of 17% and enterprise value growth of over 25%. In recognition of SBA's success, Mr. Stoops has accepted several awards, including Florida Atlantic University's Business Leader of the Year, the Sun-Sentinel's Excalibur Award, and the South Florida Business Journal's CEO of the Year Award. Before joining SBA, Mr. Stoops was a partner with Gunster, a Florida-based law firm, where he practiced for 13 years in the corporate, securities, and mergers and acquisitions areas.
Mr. Stoops is the current Chairman of the Wireless Industry Association (WIA), the wireless communications infrastructure industry trade organization. He is the immediate past chair of the board of The Raymond F. Kravis Center for the Performing Arts, West Palm Beach, Florida. He serves on the boards of the Children's Healthcare Charity, Inc., Seminole Boosters, Inc., and the Community Foundation for Palm Beach and Martin Counties. He is also a past chairman of the board of trustees of Saint Andrew's School, Boca Raton, Florida.
Mr. Stoops received his bachelor's and Juris Doctor degrees from Florida State University (FSU).
Community and Philanthropic Highlights
Jeff met Aggie, his wife of over 35 years, at FSU and has called Palm Beach County home since 1984
They have four children – Lauren, Andrew, Tim, and Dan (twins) — and three grandsons
In 2013 they formed the Stoops Family Foundation to support a variety of causes, including the Community Foundation of Palm Beach and Martin Counties, Palm Beach County Medical Society Project Access, Place of Hope, HomeSafe, Quantum House, the Hanley Foundation, the Kravis Center, Boca Helping Hands, Florida Atlantic University, and several organizations battling cancer
Their Foundation also supports several endeavors at FSU, including the Agnes F. Stoops Professorship and the Center for the Study and Promotion of Communities, Families, and Children at the College of Social Work, the Jeffrey A. Stoops Professorship, Stoops Scholarships, and Stoops Center for Law and Business at the College of Law, and the Seminole Boosters
In recognition of his business and philanthropic achievements, Mr. Stoops was named to the Florida 500, Florida Trend's annual list of Florida's 500 most influential businesspeople each year in 2018-2021