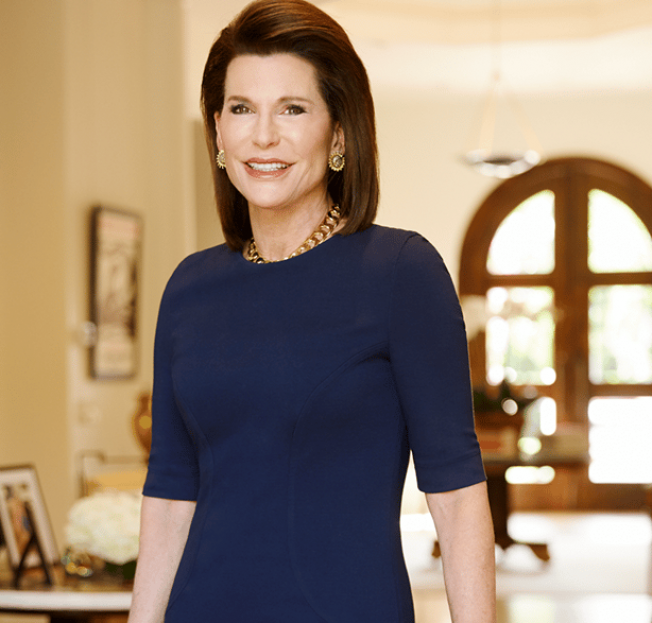 Joined the Board of Directors in May 2020
Ambassador Nancy G. Brinker
Founder Susan G. Komen for the Cure
Why I Support the Community Foundation
"The first step in giving to others is taking stock, with gratitude, of the assets you have. As a Foundation board member, I'm grateful to witness philanthropy's collective power to address our community's greatest needs."
Joined the Board of Directors in May 2020
Community Foundation Involvement
Ms. Brinker's roles and accomplishments specific to the Foundation so far include serving as a member of the Marketing and Community Engagement Committee.
Nancy G. Brinker, founder of Susan G. Komen for the Cure, has been dedicated to ridding the world of breast cancer for nearly 40 years. Ms. Brinker served as U.S. Ambassador to the Republic of Hungary from 2001 to 2003 and as U.S. Chief of Protocol from 2007-2009. In 2008, President Bush appointed her to The Kennedy Center Board of Trustees, and she was named one of TIME magazine's "100 Most Influential People." In 2009, President Obama honored her with the Presidential Medal of Freedom, and she was also named the Goodwill Ambassador for Cancer Control for the United Nations' World Health Organization. In 2010, Ms. Brinker released her memoir, "Promise Me," which became a New York Times best-seller. She is a Global Advisor to HOLOGIC, Inc.; a medical technology company primarily focused on women's health.
Ms. Brinker has a bachelor's from the University of Illinois Urbana-Champaign.
Community and Philanthropic Highlights
Ms. Brinker is a lifetime member of the Council on Foreign Relations
Accolades for her work include the Mary Woodard Lasker Award for Public Service, the Champions of Excellence Award from the Centers for Disease Control, the University of Pittsburgh Graduate School of Public Health's Porter Prize, the Forbes Trailblazer Award, Ladies Home Journal's 100 Most Important Women of the 20th Century, the Anti-Defamation League Americanism Award, and Biography Magazine's 25 Most Powerful Women in America
Ms. Brinker is a member of the Harvey Milk Foundation's leadership