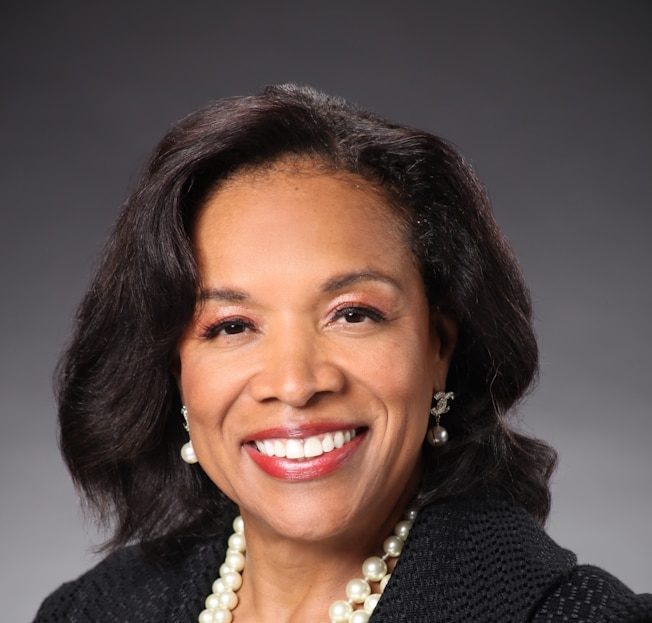 Joined the Board of Directors in 2023
Owner, Gillespie Law Firm
Why I Support the Community Foundation
For as long as I can remember, I had a strong desire to help people. That passion is what led to my first career, a bachelor-prepared registered nurse for over 13 years. To further my practice, I became involved in community events that provided some type of assistance to individuals who had a need and over the years, I served several organizations through board-related or direct activities. The objectives and mission of the Community Foundation are in alignment with this lifelong passion for helping people. It's a natural fit for me.
Joined the Board of Directors in 2023
Community Foundation Involvement
Ms. Gillespie's roles and accomplishments specific to the Foundation so far include being a member of the Community Impact Committee and the Scholarship Committee.
Phyllis M. Gillespie of Stuart owns Gillespie Law Firm, which provides full-service personal injury representation. Prior to opening her own firm, Gillespie served as a Partner and the Director of the Medical Malpractice Department at Gary, Williams, Parenti, Watson, Gary & Gillespie, P.L.L.C., where she managed the Medical Malpractice Department and handled complex medical negligence, tractor-trailer, breach of contract, and personal injury cases for clients all over the country.
Gillespie has more than 40 years of combined nursing and legal experience. She graduated from Southern Illinois University with a Bachelor of Science in Nursing. She began her nursing career as a critical care nurse before attending the University of Memphis–Cecil C. Humphrey School of Law.
Community and Philanthropic Highlights
Gillespie serves as a board member for Phrozen Pharoah Foundation and Fairview Golf Club, Inc.
In 2022, she founded Fore Sistas of Fairview Golf Club, Inc., a nonprofit organization responsible for introducing women to the sport of golf and providing financial support to young women golfers who aspire to pursue golf at the amateur and collegiate level.
She is a board member with Sisters Across America, Inc., a nonprofit all-female golfing organization.
She previously served on the Board of Directors for: Pace Center for Girls, Inc.; Helping People Succeed, Inc.; Gertrude Walden Child Care Center; and she served on the Student Advisory Committee at Stuart Middle School and Jensen Beach High School.
She is a member of Delta Sigma Theta Sorority and served a 5-year term as the President of the Treasure Coast (FL) Chapter of The Links, Incorporated.
Gillespie is a member of the National Bar Association, Virgil Hawkins Bar Association, Martin County Bar (former chair of the diversity committee), Treasure Coast Justice Association, The Florida Bar, and Tennessee Bar.
She served as the Fourth Vice President of the Martin County Chapter of the NAACP.
Gillespie is licensed to practice law in Tennessee, Florida, and the Supreme Court of the United States of America.