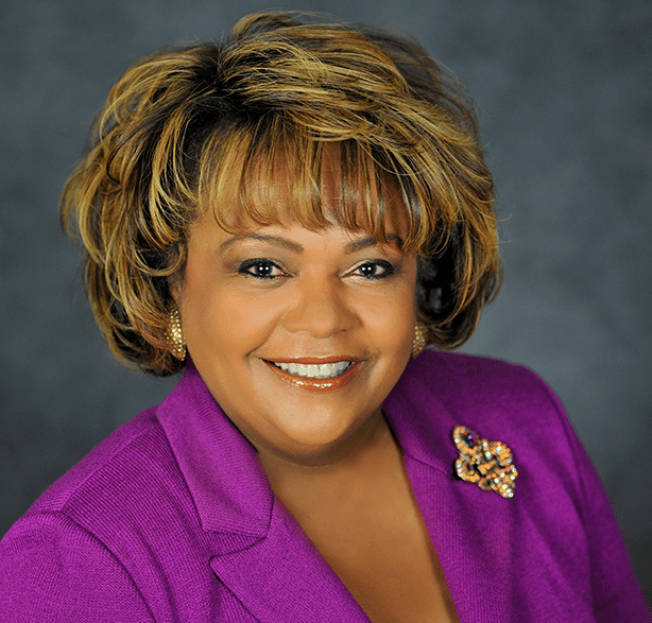 Joined the Board of Directors in July 2020
The Honorable Sheree Davis Cunningham (RET)
Retired Judge, Florida's 15th Judicial Circuit
Why I Support the Community Foundation
"Ethics and compassion are shown in how we treat our neighbors. I'm inspired by the leadership and dedication of the Foundation staff, which reflect the integrity of our society by their commitment to philanthropy."
Joined the Board of Directors in July 2020
Community Foundation Involvement
Judge Cunningham's roles and accomplishments specific to the Foundation so far include serving as the current Board Secretary and as a member of the Executive, Governance, and Community Impact Committees.
In 1993, the late Governor Lawton Chiles appointed Sheree Davis Cunningham to the Palm Beach County Court bench, the first-ever African American woman to be seated as a judge in Florida's 15th Judicial Circuit. For the next 26 years, she faithfully served the citizens of Palm Beach County until her retirement on November 30, 2019. Not only did Judge Cunningham's appointment diversify the bench, but it also paved the way for countless African American lawyers, judges, and women. Judge Cunningham grew up in New Jersey with a loving and supportive family who always pushed her to achieve her goals. After law school, she clerked for the Honorable Paul H. Roney, former Chief Judge of the 11th Circuit Court of Appeals. She began her career as a prosecutor with the Hillsborough County State Attorney's Office in 1983. She moved to Palm Beach County and joined the State Attorney's Office in 1985. Once here, she ascended through the ranks and prosecuted the most serious offenses as part of the Major Crimes Unit. She has selflessly mentored many aspiring young lawyers, modeling the importance of integrity, honesty, and dedication. For many years, she presided over cases in the Domestic Violence Court, where she was able to positively impact and assist in changing the lives of many, including some of the most vulnerable victims of violence in our community. A devout Christian committed to God and her family. She marks her most significant achievement as her three children – Whitney, Kendall, and Frank. She is admired as one who exemplifies grace, professionalism, ethics, and respect for others. A trailblazer by any measure, Judge Cunningham's integrity, compassion, and fairness are embedded into the legal community.
Judge Cunningham received her bachelor's in psychology from Rutgers University in New Jersey and went on to receive her Juris Doctorate from Howard University Law School in Washington, D.C.
Community and Philanthropic Highlights
Judge Cunningham's awards include recognition among Florida's 25 Most Influential and Prominent Black Women, the Heritage Leadership Award for Outstanding Community Service, the F. Malcolm Cunningham, Sr. Bar Association's Thurgood Marshall Award, and commendation for Extraordinary Commitment to Fairness in the Criminal Justice System
She is a member of Tabernacle Baptist Church in West Palm Beach where she serves on the board of directors for the Tabernacle Learning Center, Inc. at the U.B. Kinsey Educational and Community Center. Judge Cunningham is also a member of the West Palm Beach Chapter of The Links, the National Bar Association, the F. Malcolm Cunningham Sr. Bar Association, the Palm Beach County Bar Association, and Delta Sigma Theta Sorority, Incorporated
In February 2022, the Sheree Davis Cunningham Black Women Lawyers Association was formed and named in Judge Cunningham's honor