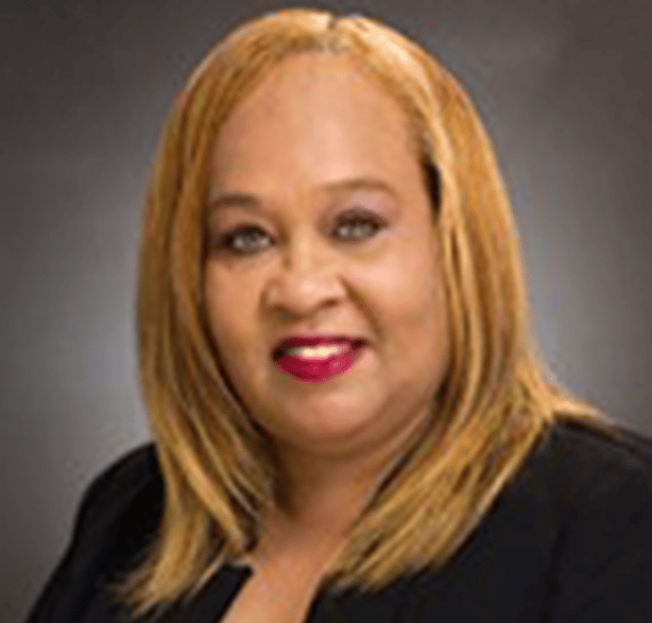 Joined the Board of Directors in May 2021
Owner, The Jackson-Moore Group
Why I Support the Community Foundation
"The Foundation embodies the desires of the community. I see this in their partnerships and their willingness to help where the help is needed. It's about action, and as a board member, I am excited about the Foundation's action and energy behind addressing societal ills that many face in our community."
Joined the Board of Directors in May 2021
Community Foundation Involvement
Ms. Jackson-Moore's roles and accomplishments specific to the Foundation so far include serving as a member of the Community Impact and Scholarship Committees.
Tammy Jackson-Moore's vast professional experiences include positions in the not-for-profit arena, state government, and municipal administrations. She is a dynamic and impactful consultant skilled in community organizing and developing short- and long-term goals in businesses and communities, including planning, economic development, budgeting, and community development. She believes that everyone should take an active role in the look and feel of their communities, and she works to develop collaborative partnerships to address the myriad of challenges facing underserved communities. In 2008, Ms. Jackson-Moore founded Tammy's Closet, which helps people seeking to enter the workforce by providing them with free professional attire to attend job interviews. She is the co-founder of Guardians of the Glades. This organization advocates for residents and businesses in the Tri-Cities (Belle Glade, Pahokee, South Bay, and unincorporated western Palm Beach County). The mother of four adult daughters, and the grandmother of seven, she dedicates a large majority of her time to working to better the lives of the many people she encounters.
Ms. Jackson-Moore holds a bachelor's in public administration with a concentration in business management from Barry University in Miami Shores.
Community and Philanthropic Highlights
Ms. Jackson-Moore serves on the board of Community Partners of South Florida, is secretary of the Lake Okeechobee Regional Economic Alliance of Palm Beach County, a member of the Palm Beach County Sheriff's Office Advisory Committee, a Health Care District of Palm Beach County Commissioner, and the past chairperson of the Palm Beach County Advisory Commission on Women
Legacy Magazine named her as one of South Florida's Most Powerful Black Leaders in Business and Industry in 2020
Originally from Jacksonville, she resides in Belle Glade, Florida, and is a member of the Zeta Phi Beta Sorority, Inc., Iota Omicron Zeta Chapter, serving as the state's social action co-coordinator