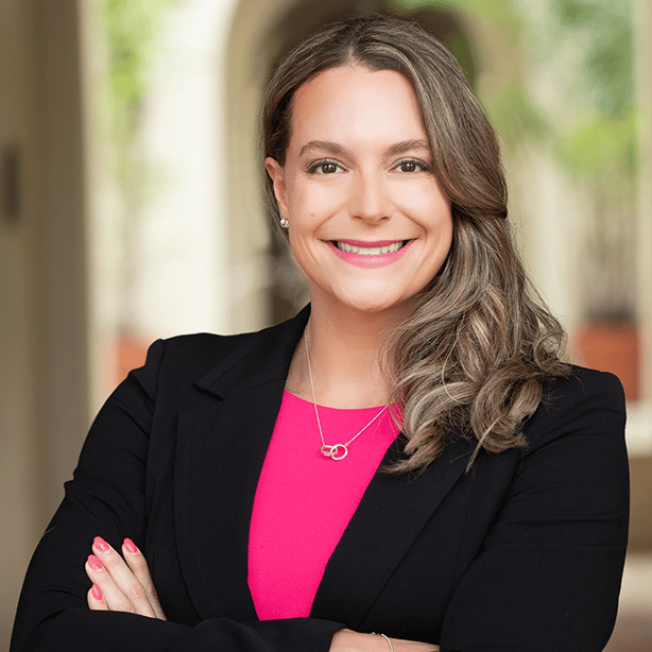 Joined the Community Foundation in 2021
Brittany (Malitsky) Peerbolte
Senior Director for Community Engagement
Why I Joined The Community Foundation
"I joined to make a difference in our community. Every day I am inspired by our work together to make our region — and the world — a better place."
Joined the Community Foundation in 2021
Detail-oriented professional, engagement strategist, and relationship builder.
Brittany holds a new position dedicated to community engagement efforts. She focuses on putting our people and our story front and center. Through events and relationships, Brittany strengthens the Foundation's pipeline of prospective donors and partners.
Before The Community Foundation
Brittany has a wealth of engagement experience at major universities on both coasts, including Stanford University, Boston University, the University of Miami, and Florida Atlantic University. She developed a passion for relationship-building as an undergraduate at Northeastern University, earning her bachelor's in English while serving on the Student Alumni Association as an event planner and fundraiser.
Avid CrossFit athlete
Plans and participates in CrossFit competitions around the country
Lives in Boynton Beach with her husband, Michael, and their dog, Sugar