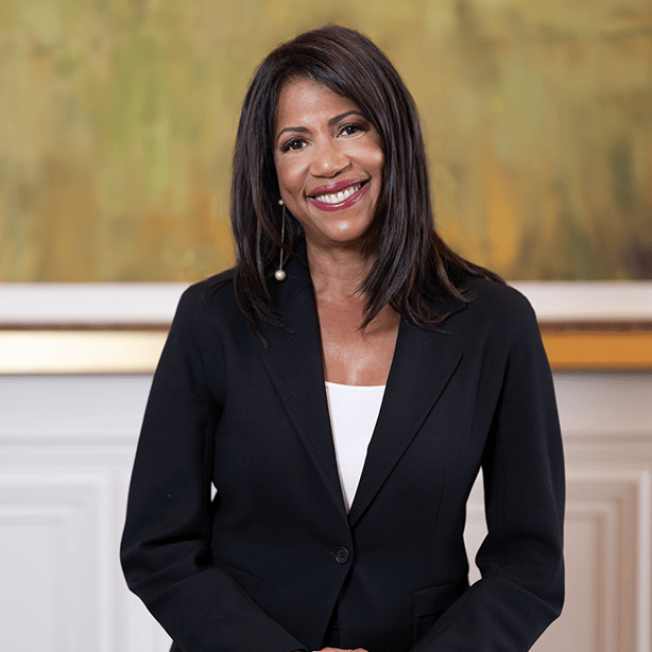 Joined the Community Foundation in 2021
Why I Joined The Community Foundation
"I feel like I have been preparing for this role my entire career. Being able to partner with our Board and Staff to lead this organization into its next 50 years of bridging philanthropic generosity to community needs is an honor. I could not be happier to be here."
Joined the Community Foundation in 2021
Leader, convener, coach, quarterback, and cheerleader.
Danita brings an expansive skillset to her executive leadership of the Foundation. In addition to 25 successful years in higher education managing a portfolio of major donors and prospects, Danita has 14 years of private industry experience working at global giants like Xerox Corporation. As the Foundation's President and CEO, she provides leadership for all aspects of our organization's operations, emphasizing long-term goals and growth.
Before The Community Foundation
Danita served as the Vice President for Institutional Advancement and Chief Executive Officer of the FAU Foundation, Inc., at Florida Atlantic University (FAU). During her tenure, she helped catapult the university into a new era of excellence with record-breaking fundraising and spearheaded its second-ever comprehensive campaign (the first in 20 years). Before joining FAU, Danita was promoted quickly through the University of Florida (UF) ranks.
Rose from alumni relations to Senior Associate Vice President for External Affairs at UF in only five years; Directed UF's national volunteer strategy to support a $3 billion campaign
Held numerous senior-level positions at the University of Maryland from 1995 to 2011, including Assistant Vice President for Development and Alumni Relations during the university's $1 billion campaign and Senior Associate Director of Athletics before pivoting her talents to fundraising
Danita loves playing tennis and beaching it