Boca Raton Museum of Art Forever Endowment Fund (est. 2017)

The Boca Raton Museum of Art is dedicated to excellence in our exhibition, educational, and collection endeavors. We value cultural, artistic, and intellectual diversity and accommodate a wide range of experiences and learning styles. We welcome new and broader constituencies and encourage public understanding and appreciation of the visual world.
Founded by artists as a teaching academy in 1950, the Boca Raton Museum of Art recognizes that knowledge is gained both by thinking and by making. This idea is expressed through the creative vitality of our three components:
The Museum in Mizner Park where visitors experience and learn about the beauty and diversity of the visual world through special exhibitions, collections, installations, and an array of programs and lectures;
The Art School where children and adults discover and further their creativity and talent through 100+ weekly classes and workshops in various media including painting, drawing, photography, ceramics, sculpture, jewelry, and Ikebana; The Artists' Guild Gallery where local artists working in a wide variety of media gather to exchange ideas and exhibit and sell their work.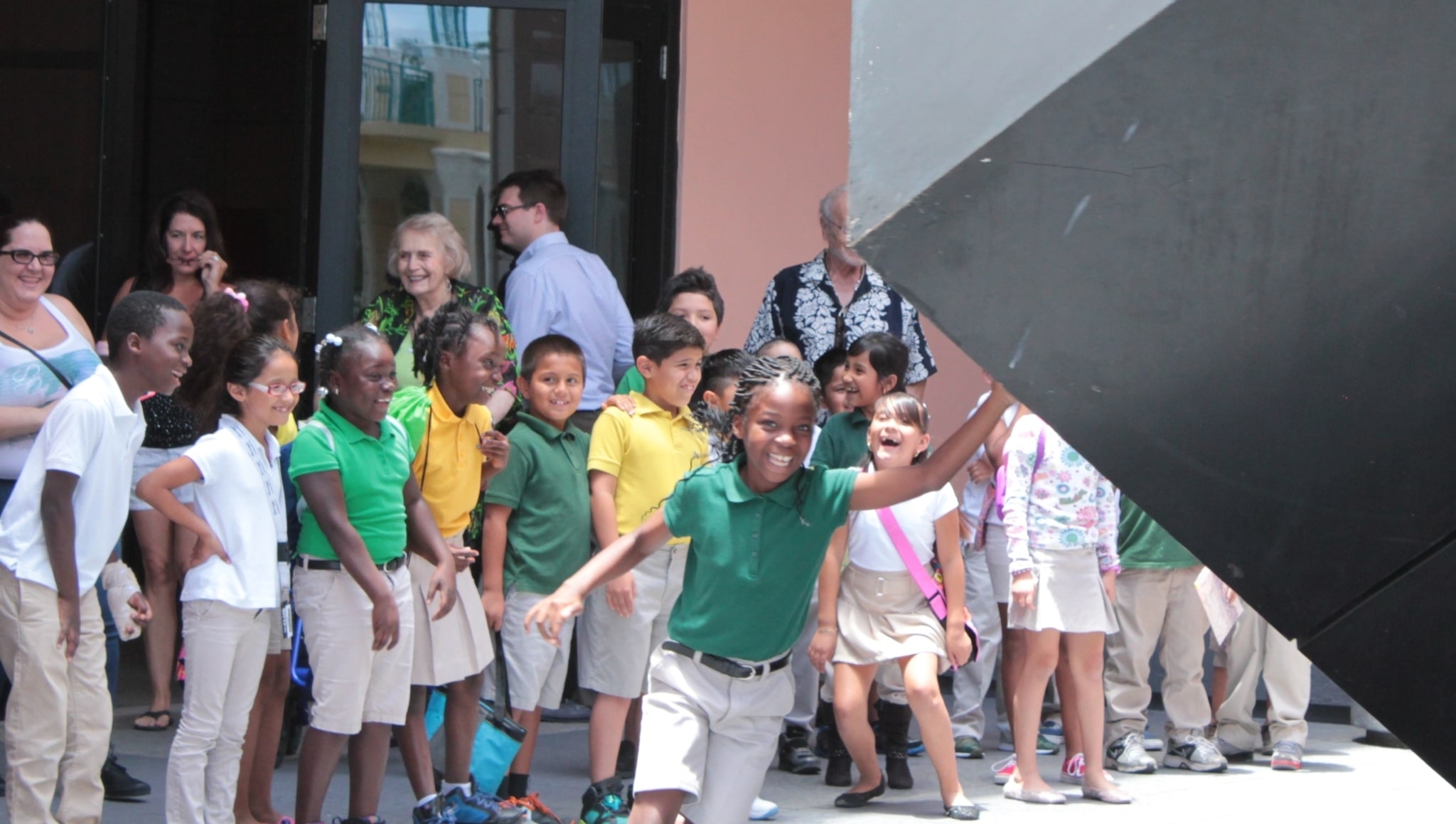 The Boca Raton Museum of Art has been a leader in art education in our community for 67 years, providing a wealth of resources to families, schools, educators, and social service agencies and serving 10,000+ children annually with high caliber programming. As one of 25 institutions approved by the Palm Beach County School District for cultural activity, the Museum's education department annually presents an array of programs provided at no cost to participants. Activities in need of funding include:
Education Mornings - combines a tour and hands-on workshop for students to create artwork inspired by art in the Museum.
EXPRESS YOURSELF! - an art and literacy program for third grade students to creatively explore their self-identity while advancing their language skills through portrait making, poetry, short stories, and essays.
Field Trip Fund - provides support awards of $250 to budget-strapped schools to supplement and enhance their Museum experience with transportation to the Museum, art supplies, or teacher training.
Meet a Master, Create a Masterpiece - provides afterschool art enrichment for at-risk children in partnership with 3 social service agencies.
Traveling Trunks - an object-based learning tool that utilizes artifacts from the Museum's Pre-Columbian and West African teaching collections to provide teacher training, curriculum-based lesson plans, and instructions for the handling, display, and use of the objects in K-12 classrooms.
To learn more about the Boca Raton Museum of Art, please visit their website HERE.
If you are considering making a bequest to the Boca Raton Museum of Art Forever Endowment Fund of the Community Foundation for Palm Beach and Martin Counties, we recommend the following language:
Bequest Language
I hereby give, devise and bequeath _________ and No/100 dollars ($DOLLARS)... OR
I hereby give, devise and bequeath ____ percent (___%) of my total estate, determined as of the date of my death,...
...to the Boca Raton Museum of Art Forever Endowment Fund of the Community Foundation for Palm Beach and Martin Counties, a nonprofit organization located at 700 S. Dixie Highway, Suite 200, West Palm Beach, FL, 33401.
If you would like information about other ways to give, including gifts that provide you with immediate tax deductions, income for the rest of your life and preferential treatment of capital gains taxes, click HERE or call the Foundation at 561-659-6800.